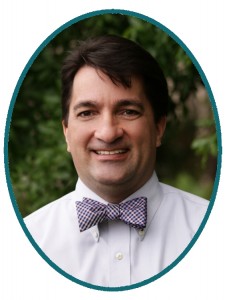 Patrick Eades, SRAS
Executive Director, Certified Abstinence Educator
E-mail:patrick[at]braveheart.org
Since October of 1992, Patrick has served as the executive director of the Care Net Pregnancy Center of Coastal Georgia, Inc. His daily experiences provide a first hand understanding of the pressures adolescents face. His speaking engagements have focused on helping our young people develop strong moral values that will encourage them to build quality relationships. After completing a Pastoral Care and Counseling degree from Oral Roberts University in Tulsa, Oklahoma, Patrick and his wife, Natalie returned to Glynn County in 1990. In the Fall of that year, he began serving on the steering committee of the Crisis Pregnancy Center.
In mid 1992, he was appointed to his current role as executive director. He is the Founder and Executive Director of BRAVEheart Teen Initiative and has been conducting abstinence presentations since 1997. His credentials are impressive and accurately show his ability to conduct abstinence education and direct the BRAVEheart program. (see his credentials here)
The Eades are currently raising four children, Alyssa, Kevin, Hannah, and Victoria. View Patrick's personal blog here for more thoughts on purity, leadership, and sacred life.
Patrick passed his certification as a Sexual Risk Avoidance Specialist in 2015, adding an additional credential to his already well-established experience.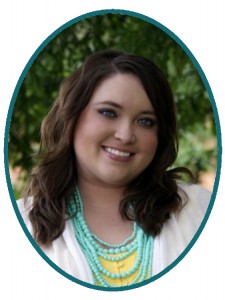 Nena Stephan, SRAS
Program Director
E-mail: nena[at]braveheart.org
Nena began her position as BRAVEheart Program Director in January of 2015. She works in conjunction with the BRAVEheart teens and the Program Developer, providing discipleship and counsel to adult and/or teen volunteers as well as making the BRAVEheart program relevant in this generation. Nena believes that the youth of today desire honest, real communication on the subject of sexual purity and its benefits physically, emotionally and spiritually.
Nena graduated from Glynn Academy in 2005. She continued her education, receiving her Bachelor's in Criminal Justice at Armstrong Atlantic State University in Savannah, GA. She and her husband, Darr, both attend Remnant Church, where she serves on the worship team. Nena and Darr both share a passion for drama ministry and bring their skills, ideas, and vision to the BRAVEheart Drama Team. They hope to make the drama ministry relevant in teen's lives through schools and churches.
Darr and Nena are newlyweds and currently have no children or pets, but she's hoping Darr will let her get a puppy soon.
In 2015, Nena passed her certification as a Sexual Risk Avoidance Specialist.
BRAVEheart also employs students ages 15-22 to lead among their peers. YOU could be among these teens! Interested? Call (912)466-0891, or for more info click here.