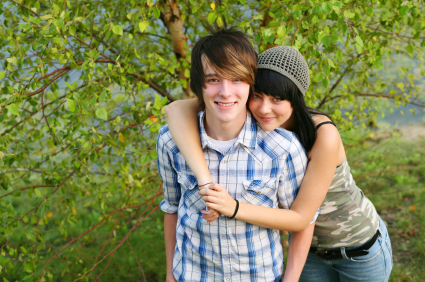 God intended the sexual relationship for pleasure within the protected confines of marriage.  With pleasure as a goal, the number one question asked about sex (outside of marriage) is: "How far is too far?"  Or to put it another way, "How close can we get without getting burned?"  If the question is: "To what degree can we have any sexual activity outside of marriage?" the Bible's limit is clear: "Among you there must not be even a hint of sexual immorality" (Ephesians 5:3)
Fires can burn out gradually or burn out of control.  If a sexual fire is smoldering, the natural response is to add more fuel to keep it going.  When holding hands or casual kissing no longer arouses the flame of passion, "the law of diminishing returns" kicks in.  If passion is the goal, more advanced sexual activity is needed to reach the same level of pleasure.  This progression is built into us by God and is intended to lead to the culmination of sexual oneness.  Apart from a marriage relationship between a man and a woman, God never ever approves of the culmination of sexual oneness—nor does He condone attempts of sexual arousal.
"It is God's will that you should be sanctified: that you should avoid sexual immorality." (1 Thessalonians 4:3)
 The Progression of Touch
Hugging
Holding hands
Closed-mouth kissing
Open mouth kissing
Bodily kissing
Touching over clothes/bodily caressing/petting
Touching under clothes/hand to sexual organs
Mutual masturbation/oral sex
Sexual intercourse
"It can't be wrong if it feels so right!"  This classic line has been used for years to excuse sexual impurity when passion runs deep.  So, where do you draw the line?  Never underestimate the power of sexual passion.  Momentary passion can erode any sound commitment previously made.  Even the first steps of physical activity are highly addictive.